Bravo Amusement at the 2023 AAA exhibiton in Guangzhou
Views: 59 Update date: May 13,2023
Guangzhou, May 10~12, 2023 –Guangzhou, China– Strong R&D game developer and manufacturer Bravo Amusement bring their latest innovative products to the 2023 AAA Expo in Guangzhou.
The full production model of the company's brand new redemption game Ticket Champ showing for operators and distributors to play, test, and purchase. The game is one of the most unique and interactive skill arcade games around! The game's play-field is 100% interactive with 9 fixed "Ticket Roll" targets in which the player's skill/accuracy in throwing is definitely tested!
The top-earning ball rolling game-Let's Roll also give attendees the chance to feel pure skill pull&release gameplay exciting and challenging experience.
Bravo team was represented by Managing Director Ken Lin, Sales Director John Xu, and Operations Director Michael Lin. We are so excited meet our partners and fiends again after 3 years.
We believed this show and the whole new experience are certainly helpful to generate more enthusiasm to lift the amusement arcade markets up to new levels.
Finally, Thank you to everyone who stopped by the Bravo Amusement booth at 2023 AAA Show! We are thrilled about the future and can't wait to bring more exciting games and experiences to your venues. Stay tuned for what's to come!
About Bravo Amusement!
Guangzhou Bravo Amusement, headquartered in Guangzhou, China, is committed to offering fun and profits through developing & manufacturing & selling Vending game machine, Amusement game and redemption machine.
Relying on strong R & D capability, satisfactory services, innovative concept, and practical attitude, Bravo Amusement strives to create awesome entertainment products & services that meet the global market trend.
Brilliant games with Reliable quality, Appealing design, Valuable service & Optimal revenue, that is what Bravo Amusement is all about!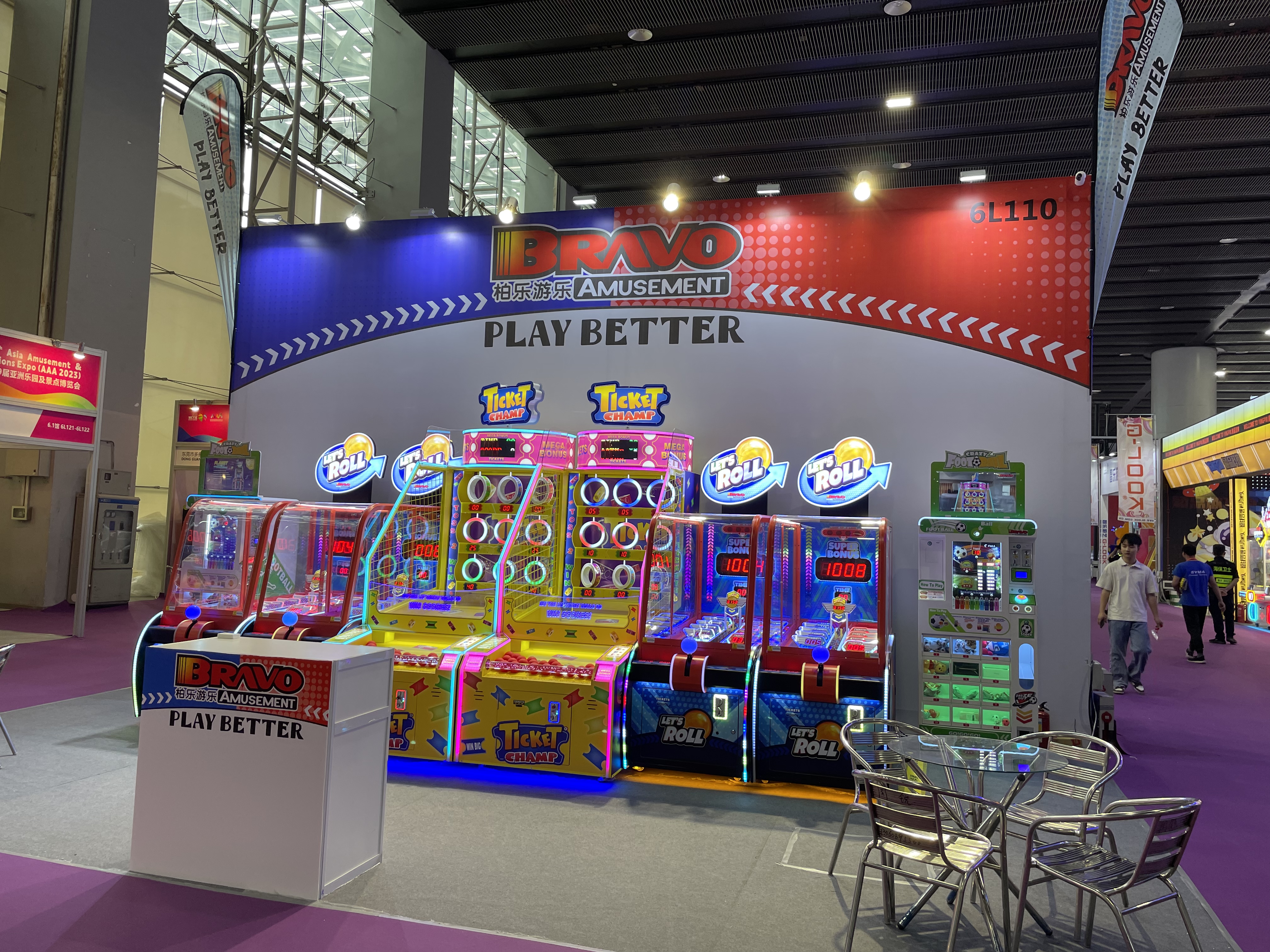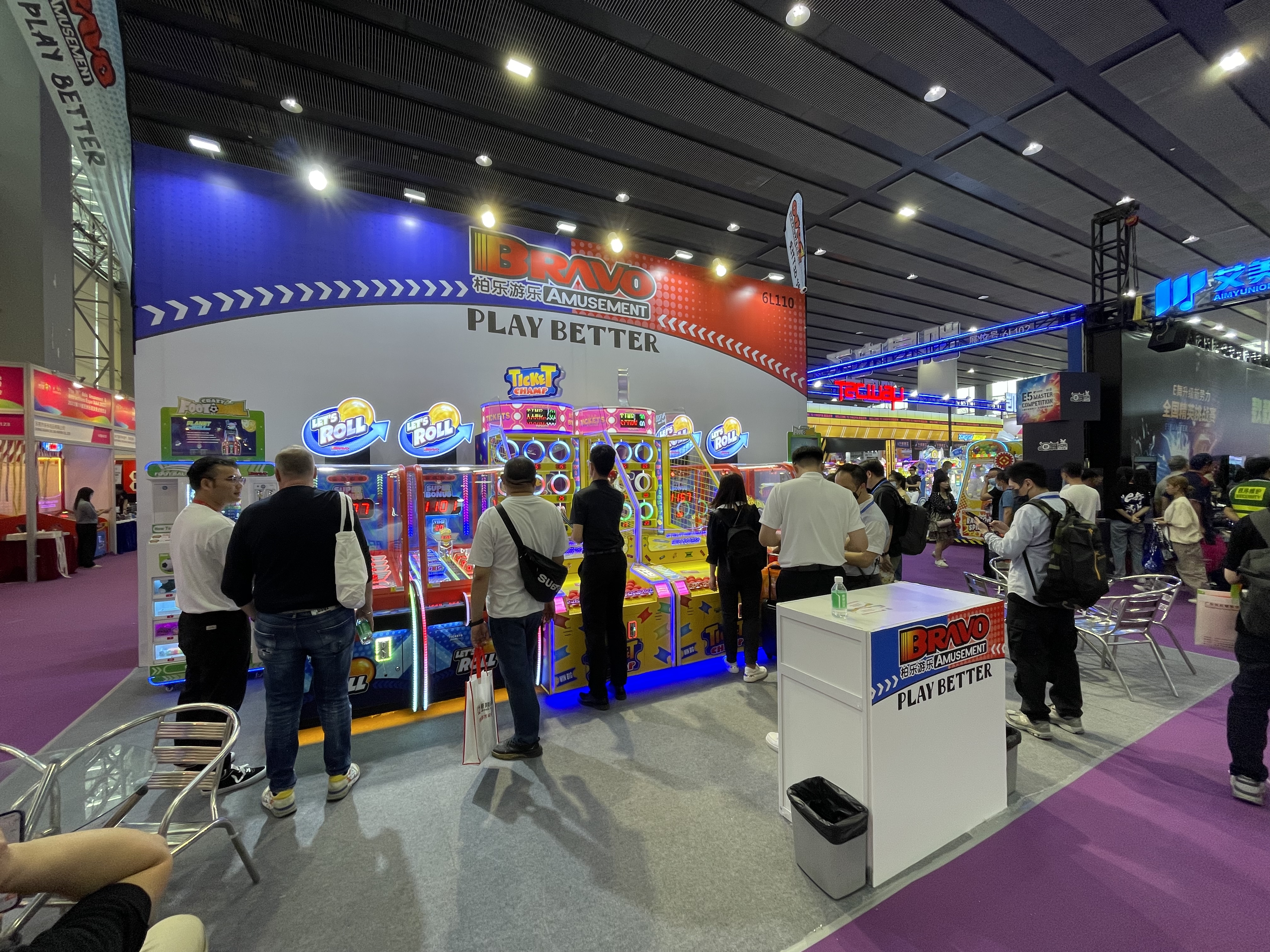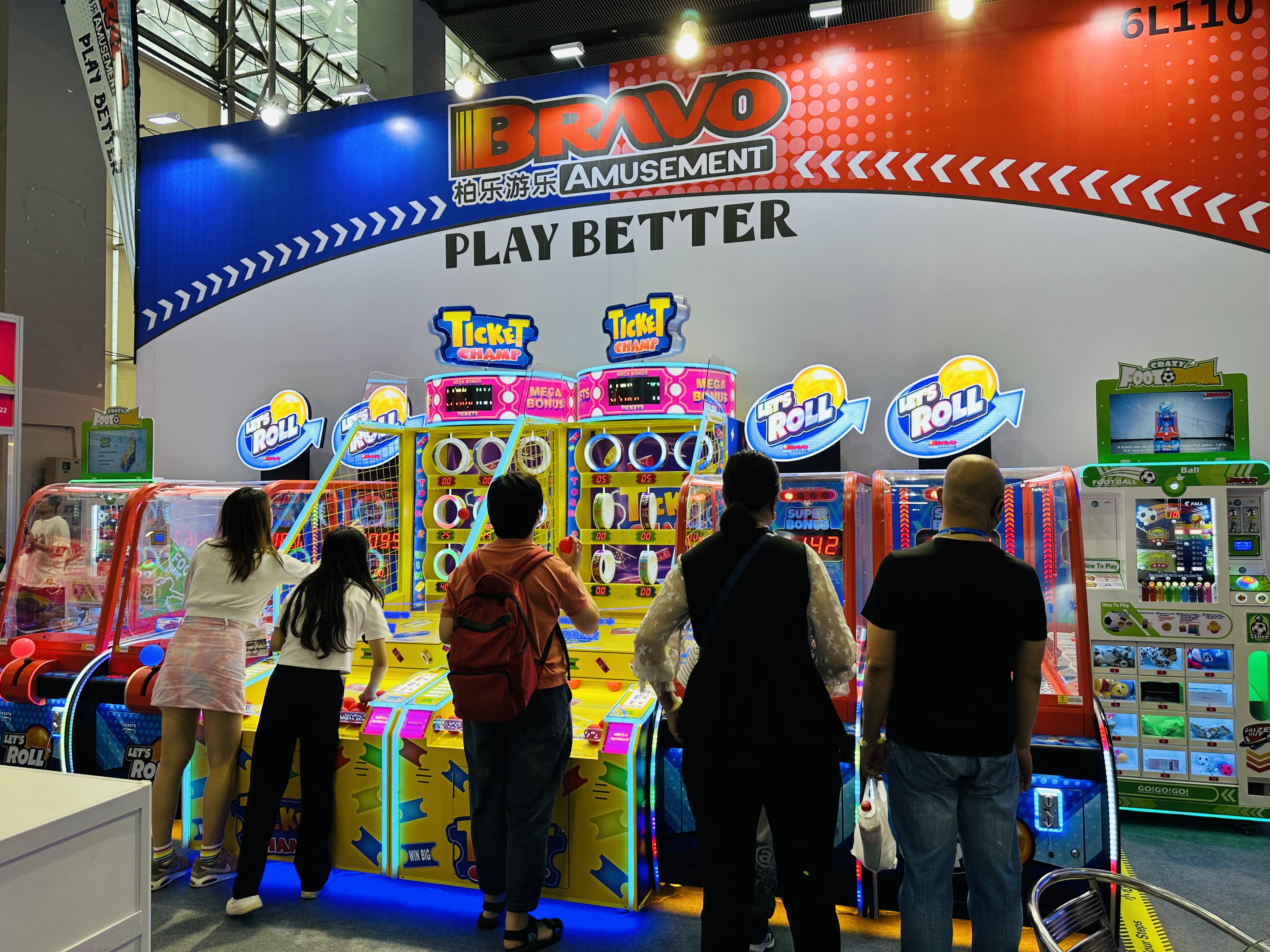 Prev News:Is an arcade profitable?
Next News:Unleashing Fun and Fortune: the World of Vending Machine Games