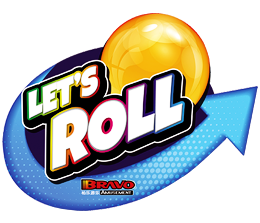 Let's Roll has fully updated the design style, the simple but
unique red and blue color combination makes the machine
instantly recognizable in any location!
The fully transparent glass cabinet, longer ball rolling fairway,
single player position adjustment, same gameplay but lower
machine cost.
The eye-catching laser lights are retained, ensuring that Let's
Roll is still themost eye-catching machine!
With its unique full glass cabinet design, 100% skillful gameplay,
and exciting bonus mechanism.
Let's Roll is perfect for some quick, competitive fun. It will be a
great earner for your game room.
Feature:
* 100% Skill-Based Ball Roll Game
* Challenging "Pull and Release" Gameplay
* Longer ball rolling fairway, Single player position
* Fully Transparent glass Cabinet Eye-Catching Design
* Advanced Challenges-Jackpot & Super Bonus


Specification:
* Size:(mm)810*2191*2379
* Power:350W
* Weight:200KG
Inquiry Now
Can't find the specific information you're looking for? Have a question ? Contact Us
Related Products