Shooting Simulators

Shooting Simulators
Specification
DeadStorm Pirate
Shooting Simulators
-Once inside the game, the player is immersed into the wonderful pirate story.
You don't just play the game, you're in it!
Unlike traditional shooters where players have to follow a set storyline and path, Deadstorm Pirates has 4 selectable stages giving players a fresh new adventure with each play.
Play the game in the order you want.
See if you have what it takes to sail the stormy seas and claim "Poseidon's Breath."
* Size: (mm)1800*3000*2400
* Weight: 550KG
* Power: 450W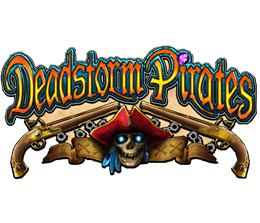 Feature
* Digital Sound System With Seat Shaker
* Cutting-Edge Game Graphics and Digital Sound
*
Over 1000 Eye-Catching Color-Shifting LED'sExciting
* Action Packed Pirate Story Missions
*
"Non-Lethal" Force Feedback Tranquilizer Guns
Inquiry Now
Can't find the specific information you're looking for? Have a question ? Contact Us
Related Products