Latest Arcade Games

Latest Arcade Games
Specification
Galaxy Project is a totally brand-new ticket redemption game with original gameplay.
Galaxy Project cabinets look like a space station, immersing the player in the feeling of technology and the universe.
The player controls the up and down movement of the spaceship by rotating the rudder, touches the Energy Supply Station to Win More Energry Balls.
If touch the METERO then Game Over! When time is up, all the Energry Balls obtained by the player will fall into the scoring roulette,
Try to win more Tikcets & JP as you can. Collect 5 JP to Win Super Bonus-JACKPOT!
Specification:
* Size:(mm)1400*930*2165
* Power:400W
* Weight: 250KG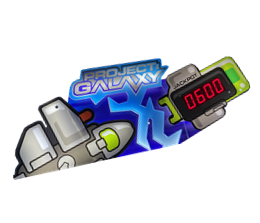 Feature
Feature:
*100% Skill-Based Control Rod Game+ Random Roulette Scores
*Space Station Cabinet Eye-Catching Design
*Chanllenging Rotate Rocker Gameplay
*Advanced Challenges Jackpot Mode
Inquiry Now
Can't find the specific information you're looking for? Have a question ? Contact Us
Related Products