Latest Arcade Games

Latest Arcade Games
Specification
Jurassic ParkⅡ Video Arcade Game-Update Version with Open Cabinet, keep the original gameplay but with lower price.
Players must rescue cloned dinosaurs running amok in Jurassic Adventure Park!
Players use high-power force-feedback "tranquilizer guns" to subdue and save 30 species of the menacing, cloned dinosaurs running loose across "Isla Nublar", while attempting to restore order to Jurassic Park!
* Size: (mm)1800*1250*2400
* Weight: 400KG
* Power: 300W
* Packing Size: Seat: 950*1350*1900 (mm)
Cabinet: 1150*1350*1600 (mm)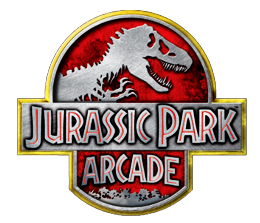 Feature
* Digital Sound System With Seat Shaker
* Cutting-Edge Game Graphics and Digital Sound
* Over 1000 Eye-Catching Color-Shifting LED's
* Over (30) Different Dinosaur Species
* Exciting, Action Packed Jurassic Park Missions
* Non-Lethal" Force Feedback Tranquilizer Guns
Inquiry Now
Can't find the specific information you're looking for? Have a question ? Contact Us
Related Products