Quotes of Lucky 7 Prize Vending Game from Clients
Views: 164 Update date: Sep 20,2023
Bravo Amusement manufactures, supplies, and sells mostly cranes, arcade machines, and certain types of prize game machines at affordable prices. Recently, we got some quotes for Lucky 7 Prize Vending Game from clients, below are the details:
1. Hi, I would like to know the price including shipping and delivery times for Italy
2. I'm interested in purchasing a

game vending machine
3. Hello, I would be interested in the lucky 7 machine. Could you deliver it to me as far as Nuremberg. Thanks
4. Dear Ladies and Gentlemen, I am interested in the "Lucky" machine. How much does the vending machine cost and what is the delivery time? Thank you very much in advance. Kind regards
5. Preis bitte für 10 Automaten mit Lieferung nach Deutschland 56070 Koblenz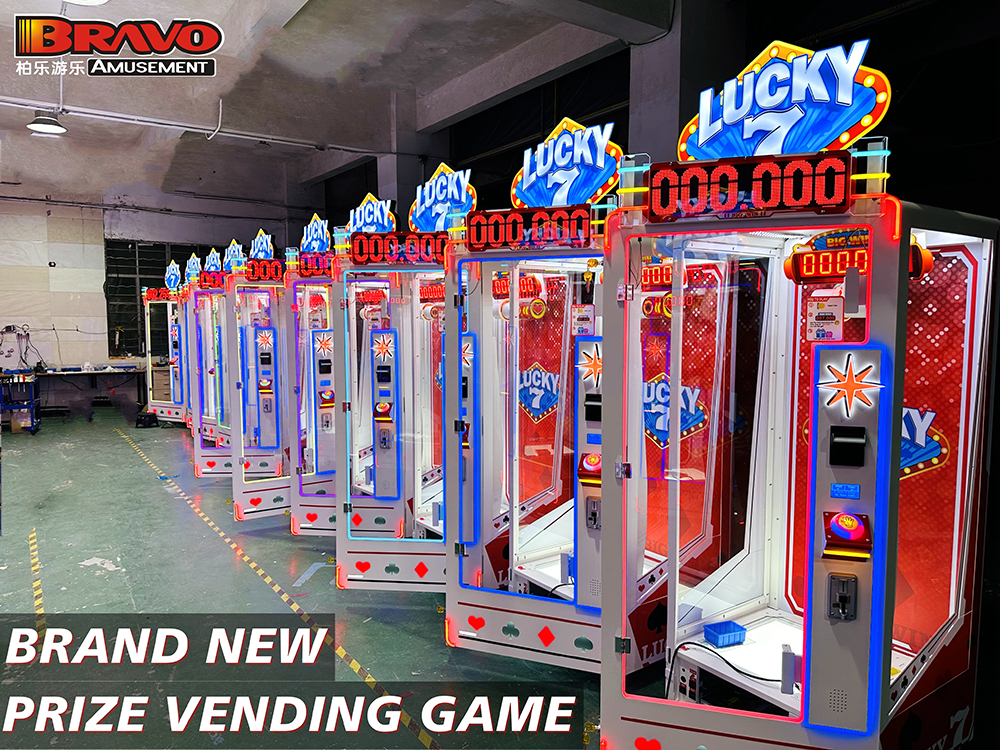 Guangzhou Bravo Amusement, a professional amusement game supplier, is committed to offering fun and profits through developing & manufacturing & selling prizes, arcade games, and redemption games.
Relying on strong R & D capability, satisfactory services, innovative concept, and practical attitude, Bravo Amusement strives to create awesome entertainment products & services that meet the global market trend.
Brilliant games with Reliable quality, Appealing design, Valuable service & Optimal revenue, that is what Bravo Amusement is all about!

You are welcome to contact us: info@bravoamusement.com
Prev News:Bravo Amusement at the 2023 GTI exhibiton in Guangzhou
Next News:How were arcade games programmed?