Goodbye 2021, Hello 2022
Views: 816 Update date: Jan 05,2022
Goodbye 2021, Hello 2022

Guangzhou, China---05Jan, 2022

Time flies, as the first bell sounds in 2022, we bid farewell to 2021 and usher in a brand new 2022.
Under the influence of the Coivd-19 epidemic, our lives were not restored to a prosperous and lively past. However, with the correct leadership of various countries and the joint efforts of the people, life and economy have gradually improved. We firmly believe that the world will soon defeat Covid-19.
Here, we pay tribute to the medical staff and persons who fought on the front line of the fight against the epidemic, and we also express our condolences to those who died and were harmed by the epidemic.
In 2021, the development of the amusement game industry is also gradually getting better. The IAAPA Europe exhibition in Spain in September and the IAAPA exhibition in Orlando, the USA in November are also going on as scheduled. The new machines exhibited by various

amusement machine supplier

make us impressive.
Due to the epidemic, the Bravo team was unable to attend the Spain exhibition that was scheduled. However, we also booked the London IAAPA exhibition for September 2022. Hope to see you all this year!
This year, the products launched by the Bravo team are mainly ticket redemption machine, including the
Woodpecker II
,

Soccer Feve

r

, and

Planet Roll

. From testing to release, the machine has received a lot of attention and positive feedback, which makes us more confident.
We will launch more machines full of surprises in the next 2022, please wait and see!
2021 is full of hope, it will treat everyone who lives seriously! Any day that does not come is full of challenges.
The Bravo Team hopes that 2022 will get better and better, and everyone can live a happy life.
Let us look forward to a beautiful 2022 year and wish you all a happy new year!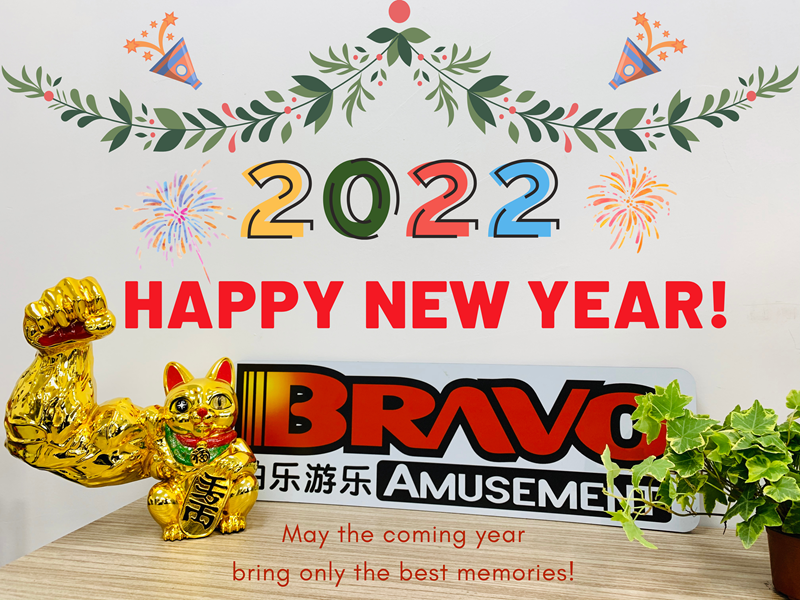 Prev News:Quotes of Shooting Simulator Games from Brazil
Next News:Quotes of VR Simulator Games from Bahamas