Quotes of Shooting Simulator Games from Brazil
Views: 1097 Update date: Jan 12,2022
Bravo Amusement manufactures, supplies, and sells mostly cranes,

arcade machine

, and certain types of prize game machines at affordable prices. Recently, we got some quotes of

shooting simulator games

from Brazil clients, below are the details:
1. Product: Jurassic ParkⅡ
Quote: Can you send me a table with all the prices?
2. Product: Jurassic ParkⅡ
Quote: Hello Please let me know how is the price for the machine

3. Product: Jurassic ParkⅡ
Quote: Bonsoir j aimerais savoir le prix de cette appareil tout compris ? Merci
4. Product: Jurassic ParkⅡ
Quote: Hi how much is this machine please?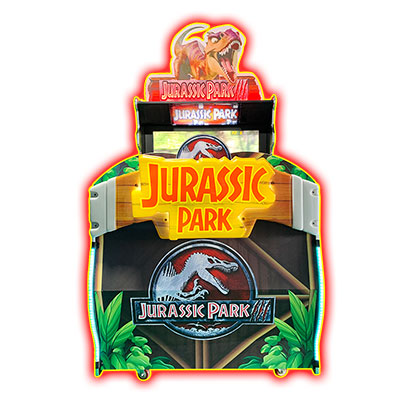 5. Product: Jurassic Park
Quote: Olá qual a disponibilidade e meios para envio para o Brazil? Qual o valor da Maquina ? e tempo de entrega? Alguma ideia de valor final dela no brasil_?
Guangzhou Bravo Amusement, a professional amusement game supplier, is committed to offering fun and profits through developing & manufacturing & selling prizes, vending game machine, and redemption games.
Relying on strong R & D capability, satisfactory services, innovative concept, and practical attitude, Bravo Amusement strives to create awesome entertainment products & services that meet the global market trend.
Brilliant games with Reliable quality, Appealing design, Valuable service & Optimal revenue, that is what Bravo Amusement is all about!

You are welcome to contact us: info@bravoamusement.com
Prev News:Inquiries of amusement games from worldwide
Next News:Goodbye 2021, Hello 2022