Inquiries of amusement games from worldwide
Views: 1083 Update date: Feb 10,2022
Bravo Amusement manufactures, supplies, and sells mostly cranes, arcade machines, and certain types of ticket redemption games at affordable prices. Recently, we got some inquiries for
amusement games
from worldwide clients, below are the details:
1. Dear Bravo, we are entertainment center from Belgrade, Serbia. Please be so kind and send us your catalog with prices. Thank you
2. For product catalog & Price - India
3. send me a catalog with the price of your machine, spec for air hockey water proof, racing machines, cran machines, and boxer, and if I order 6 machines from you, how much will be coast shipping to Varna or Burgas in Bulgaria.
4. Need info on prizes I'm from Guadalajara, México
5. Necessito de saber o preço de algumas máquinas e se transportam para portugal
6. Hi, We are in turkey. Can you pls send me the products list, catalog and the price?
7. My greetings I'm from the Palestinian Territories in the Middle East, I have a new project I'm working on establishing a game hall. I would like to inquire about the possibility of importing your products or is there a service provider affiliated with you in my area? Can we cooperate directly? I have an area of 400 meters next to the restaurants area in a shopping center in the city center, please help me choose the appropriate games and the proposed budget for a successful project.
8. Buenas tardes, Tengo una empresa que actualmente gestiona 6 boleras en España. Para una nueva apertura así como renovación del parque de máquinas voy a realizar una compra de máquinas y me gustaría que me enviaran un listado de precios de todas sus máquinas. Gracias.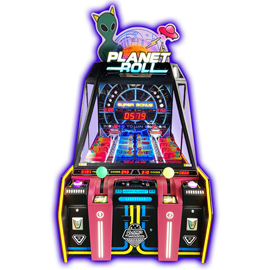 Guangzhou Bravo Amusement, a professional amusement machine supplier, is committed to offering fun and profits through developing & manufacturing & selling prizes, vending game machine, and redemption games.
Relying on strong R & D capability, satisfactory services, innovative concept, and practical attitude, Bravo Amusement strives to create awesome entertainment products & services that meet the global market trend.
Brilliant games with Reliable quality, Appealing design, Valuable service & Optimal revenue, that is what Bravo Amusement is all about!

You are welcome to contact us: info@bravoamusement.com
Prev News:Quotes of Arcade Game Machines from Clients
Next News:Quotes of Shooting Simulator Games from Brazil