Tools necessary for resumption of business----Intelligent Ultrasonic Spray Disinfection Machine
Views: 986 Update date: May 12,2020
Tools necessary for resumption of business----Intelligent Ultrasonic Spray Disinfection Machine

Guangzhou, China---12May, 2020
With strict quarantine measures in place in many countries, the coronavirus(COVID-19) has been controlled to some extent.
China and some European countries have lifted partial bans and resumed production. But we as the public still need to be vigilant, wear masks and reduce crowds.
Public places are easy places for people to gather, but they are also places that people must pass through in their daily life.
In order to solve the safety and health problems, we presented the Intelligent Ultrasonic Spray Disinfection Machine.
It works by turning disinfectant into spray, which kills viruses and bacteria in the air and ACTS as a disinfectant.
We have presented a total of three products to suit different occasions. Each product has been strictly tested, and we have not only passed the test but also passed the CE certification.
Providing your customers and employees with the necessary disinfection tools will not only protect their health but also improve the quality of service.
Intelligent Ultrasonic Spray Disinfection Machine is one of the necessary tools for the resumption of work and business, please contact us immediately for more information!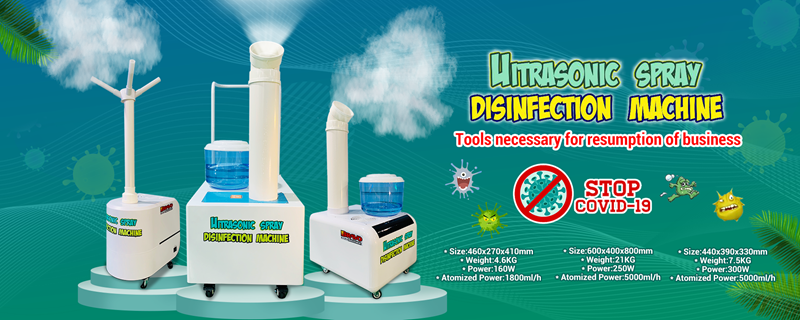 Prev News:New redemption game coming out----Baby Boxing
Next News:New entertaining game coming out---Happy All Round Clown