What benefit do you gain from the arcade games?
Views: 656 Update date: Oct 09,2022
If you are seeking the best way to spend your free time, there is no good option than an arcade game. It is suitable for people of all age groups. Millions of people around the world are playing the amusement game. People play it with the controller or joystick, which increases their muscle strength. On the other hand, it provides endless benefits for employees, like enhancing team building, increasing productivity, and boosting communication. It also creates an enjoyable workspace in the organization.
If you play arcade games regularly, it helps to increase your cognitive ability. It allows you to boost your decision-making skill and maintain brain function sharp. An essential benefit of playing this game is reducing stress. It aids in the relief of maximum levels of anxiety and offers a positive effect on mental health. Therefore, playing the game after a stressful day at the office is good. In addition, it provides endless fun for gamers that keep them active. You can enjoy the game with co-workers or friends, offering a higher entertainment level.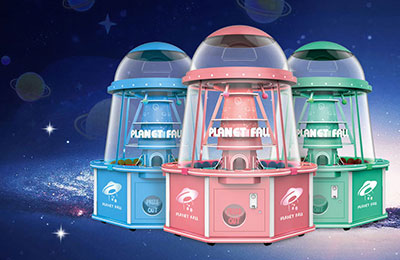 Guangzhou Bravo Amusement, a professional amusement game supplier, is committed to offering fun and profits through developing & manufacturing & selling prizes, vending game machine, and redemption games.
Relying on strong R & D capability, satisfactory services, innovative concepts, and a practical attitude, Bravo Amusement strives to create awesome entertainment products & services that meet the global market trend.
Brilliant games with Reliable quality, Appealing design, Valuable service & Optimal revenue, that is what Bravo Amusement is all about!

You are welcome to contact us: info@bravoamusement.com
Prev News:Quotes of Vending Game Machines from Clients
Next News:Quotes of Arcade Game Machines from Clients