Goodbye 2020, Hello 2021
Views: 883 Update date: Dec 31,2020
Guangzhou, Ch
ina---01Jan, 2021
2020 is about to pass, and we will usher in a promising 2021. It made this year unique because of the epidemic.
This year is a year that people all over the world will never forget. It has taught us to tolerate, to cherish life, and to cherish the people before us.
Looking back at 2020, it is so extraordinary. Since December 2019, the coronavirus has swept across China, and it has turned our original happy and reunion Spring Festival into silence.
Silence does not mean fear. The people of the whole country are united, and the whole country must gather all forces to fight the epidemic together. This year will leave an indelible mark in the long river of history.
2020 is also a difficult year for the
amusement game
industry.
Due to the epidemic, most customers'
arcade game
centers and Family Entertainment Center are not allowed to open.
Bravo team as an amusement machine supplier, although the number of orders from foreign customers has decreased, we have not stagnated.
We have also launched several new products this year, including

Crane Machine-Bravo Crane

,

Prize Game-Crazy Hoop

,

Kids Game-Baby Boxing

, and some novelty machines.
In 2021, we will also launch some New machines, among which the redemption machine and prize games machine are still our main development directions. Please keep looking forward to it.
The Bravo team will show you the latest and most popular amusement games.
2020 is extraordinary, but it will treat everyone who lives seriously! Any day that does not come is full of hope.
Bravo Team hopes that there will be no virus interruption in 2021 and everyone can live a happy life.
Let us look forward to a beautiful 2021. Happy New Year to all!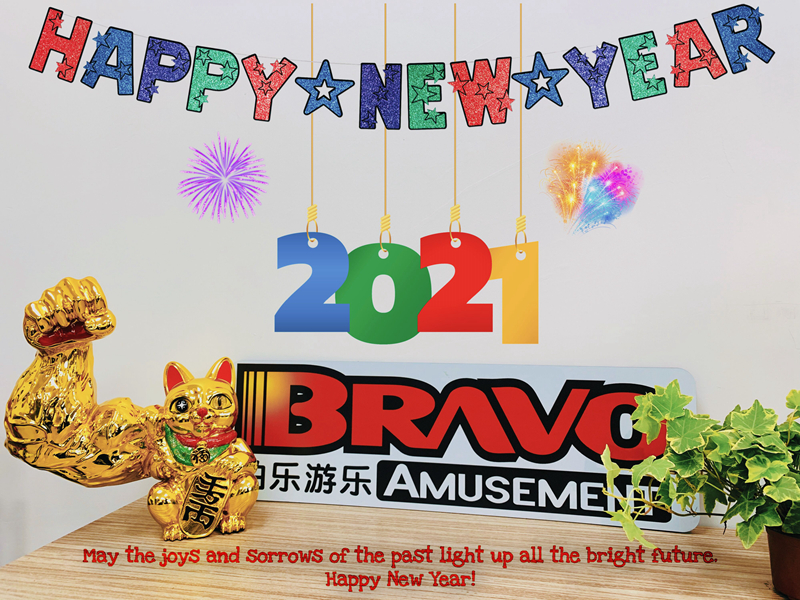 Prev News:New tickets redemption machine coming out---Only 33
Next News:New Redemption Machine coming out--- Indiana Jones